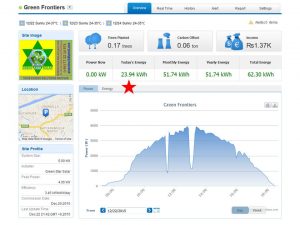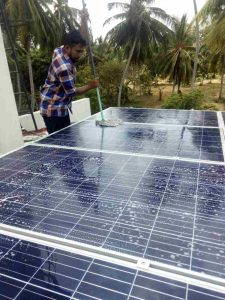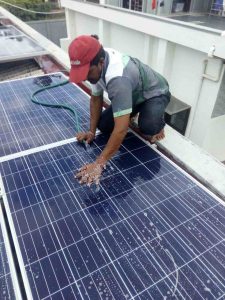 We are committed to monitor the power generation from online web portal and If there is any failure found, it will be notified in the monitoring system and possible errors will be corrected by our expertise using with remote controlling system. Further, if it is found faulty systems or errors, our technical team will attend to correct it by visiting the site. Any way there will be three site visits during first three years, free of charge, even there is no any failures. Our technical team will attend to inspect complete system including solar panels, structure, wiring system, control panel, inverters etc., and will correct, if they found any physical defects. Even after first three years we are responsible to monitor power generation regularly and end user can contact our technical team at any time.
Green Star Solar helps to protect your investment for a longer period of time. So it's crucial to properly maintain your solar panels to ensure they continue to work at maximum efficiency. There is no any moving parts and solar panels are very easy to maintain and require little up-keep.
However, we are recommend to inspect your panels several times a year, if possible, to check for and remove any debris and dirt that might have collected. Cleaning your panels is easy – simply hose them down with a garden hose (make sure you don't use cold water, as this could cause your panels to crack) before or after the hottest part of the day.
Cleaning is so important to having effective panels, as any built-up dirt and debris can affect your panels' ability to absorb sunlight. Always make sure to follow basic safety procedures when cleaning your panels – if they're too hard to reach without a ladder, leave it to the professionals to complete the maintenance work for you.