Special Offer for GMOA Members
Green Star Solar Pvt Ltd has been signed an agreement with Government Medical Officers Association to provide solar systems to GMOA members with special  rates. This special offer includes UPS backup power supply system  to each solar system free of charge. This is a real solution for frequent power failures.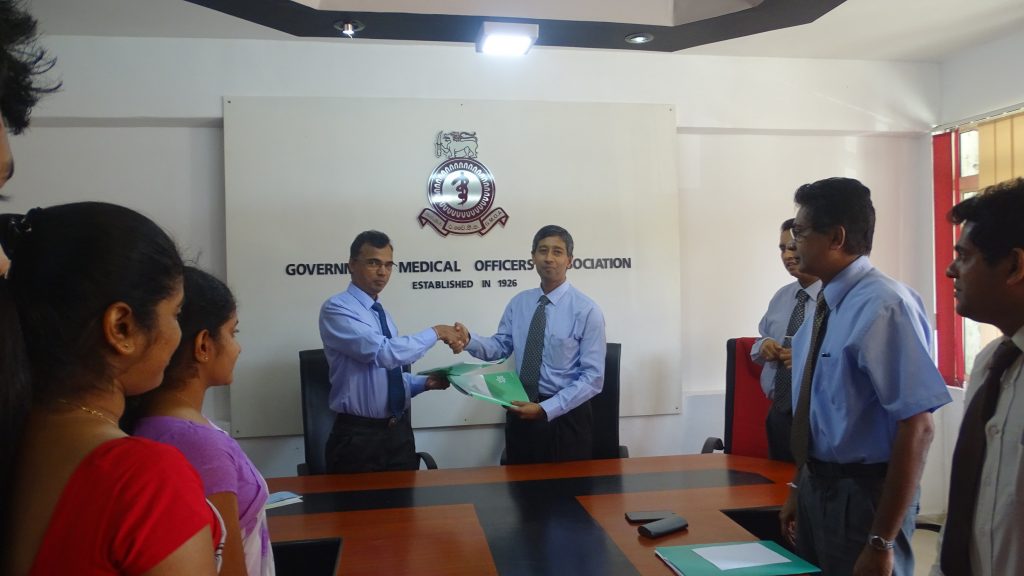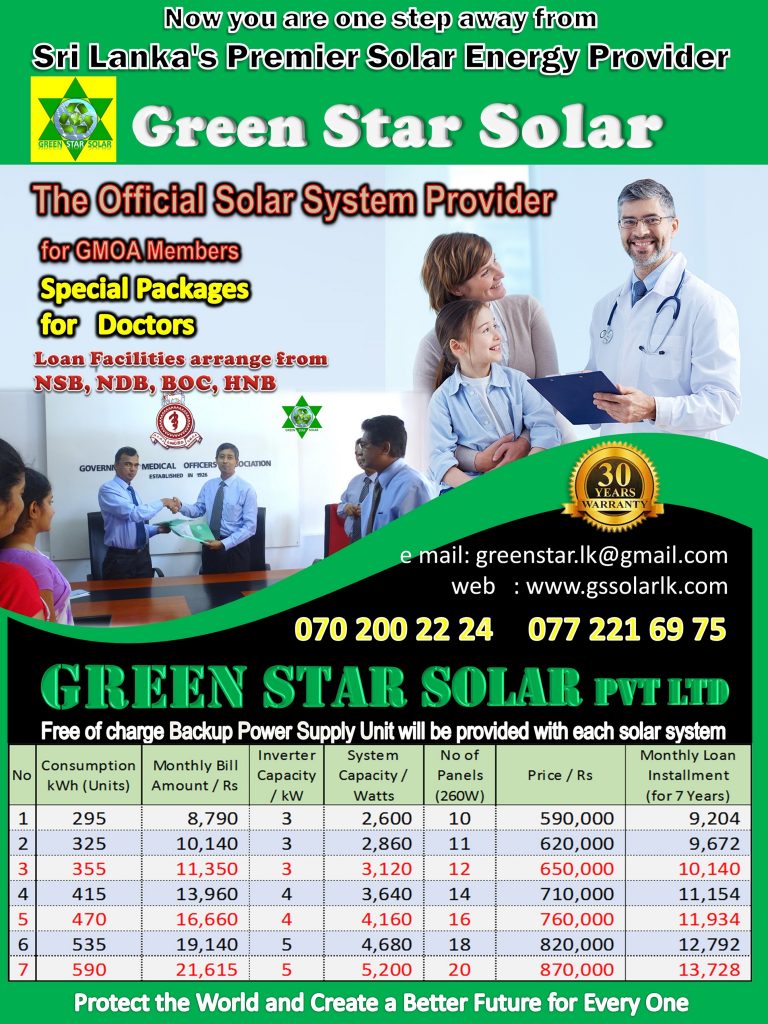 Since you are a GMOA valued member, You will get free UPS backup power supply system together with solar power generation system. (to run during power failure- free of charge.)

This is a real solution for power frequent power failures..!!!

We'll supply following equipment with any of solar system.

260W Poly crystalline solar panels with 30 Years warranty.
String inverter with online power monitoring.
(10 years standard warranty for inverters and can be extended up to 25 years)
UPS power backup to use during power failure.(two years warrenty).

All other parts are covered with 10 Years product warranty including
AC / DC surge protectors.

Over voltage under voltage protection device.

Residual current circuit breaker. 
Panel mounting on aluminum structure with proper ventilation facility.
Included all necessary wiring and isolator switches.
Further we provide commissioning report and chartered Engineers documents for Net Metering application. Customer is required to submit the report to CEB with necessary charges. (CEB charges vary from 12.000/ to 25,000/)

Please contact us for more details
070 200 22 24
071 221 69 75